Route Summary - Venice to Trieste
Whoever said that paradise doesn't exist on earth probably has not visited Venice yet. The land which births romance is interconnected to some of the most underrated yet magical places on the earth and Trieste is indubitably one of them. Although there are numerous options for transfers from Venice to Trieste, yet, car rental from Venice to Trieste is the most preferable way for conveyance for the travellers.
Now book online and escape the hassle of waiting in the que for hours and hours to get the ticket. Book Venice to Trieste cabs with Rydeu to choose from a wide range of Vehicles.
Distance from Venice To Trieste - 161 km
Journey Time - 2 hr
VENICE
Squatting on more than 100 mini islands, oozing out from the mouth of the serene Adriatic sea, Venice is known to be the capital of Veneto region, located in the northern part of Italy. With romance dangling in the air, this place has managed to be a dream for newly wedded couples due to its iconic atmosphere. Venice is all about canals and boat rides, soaking the serenity of the atmosphere, Grand Canal thoroughfare features multiple Renaissance and quaint gothic palaces.Some places lure you with its beauty and picturesque scenery along with drenching every bit of your creative soul into the art and history of that place, Venice is indubitably one of them. The awe-inspiring architecture, on the other hand, has swayed the aspiring architects with the refined ancient knowledge that the architects used to possess back then.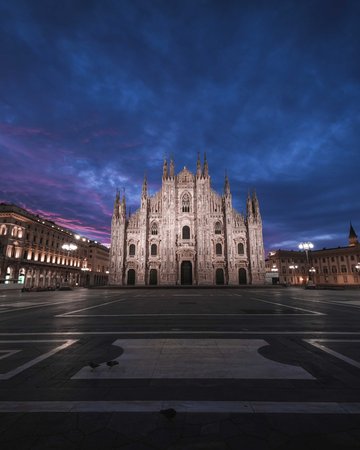 TRIESTE
Nestled in the heart of the country, Trieste is a port city which squanders in northeastern Italy. The city is considered to be one of the oldest parts of Habsburg Monarchy and is a hub for all the literature fanatics or the artsy people who thrive on art. Whosoever said that a city can't have it all, we challenge you to visit Trieste and repeat the same after you've explored every bit of the city at its best. Caffè Stella Polare is crafted in such a manner that it might just take your breath away. From adventure lovers to serene seekers, artists, noble explorers and a backpacker looking to dive into the sea of culture, Trieste will do its best to entertain you in a way like no other city would.