Home
Cities
Stockholm Airport Transfers and Private Transportation
When arriving at Stockholm International Airport, having a reliable and efficient transfer service to your destination is essential for a smooth start to your trip. Stockholm offers a range of airport transfer options, including private taxi services, ensuring a convenient and comfortable journey from the airport to your desired location.
Stockholm airport transfers provide a hassle-free way to reach your destination. Whether you're heading to your hotel, a business meeting, or a tourist attraction, booking an airport transfer in advance allows you to avoid the stress of finding transportation upon arrival.
Taxi, Airport Transfer | Click by
Mic V.
from
Flickr
One of the popular choices for Stockholm airport transfers is a private taxi service. With a private taxi, you'll have a dedicated vehicle and driver waiting for you at the airport. This ensures personalized service, comfort, and flexibility, as you can depart at your preferred time and enjoy a direct journey to your destination. Stockholm Airport Taxi services are readily available, allowing you to easily book a taxi and enjoy a smooth ride.
Booking a taxi in Stockholm is a convenient option as it eliminates the need to navigate public transportation or search for a taxi on arrival. Instead, you can rely on professional drivers who have extensive knowledge of the city and can take you directly to your destination efficiently.
To book a taxi in Stockholm, you can utilize online platforms that provide a simple and secure booking process. By entering your travel details, you can easily select the appropriate vehicle type and specify your pickup location and destination. This allows you to have peace of mind knowing that your airport transfer is confirmed and a driver will be waiting for you upon arrival.
With Stockholm airport transfers and private taxi services, you can enjoy a comfortable and convenient journey from the airport to your destination in the city. Whether you're a tourist exploring the attractions or a business traveler attending meetings, booking your airport transfer in advance ensures a stress-free start to your time in Stockholm. So, make the most of your trip and book your taxi in Stockholm today for a seamless airport transfer experience.
Why Book Rydeu for Airport Transfers in Stockholm
Looking for a reliable and affordable Stockholm airport transfer service? Look no further than Rydeu! We offer a range of options for Stockholm airport transfer services that are a great alternative to the often overpriced and subpar airport taxi services. Whether you need a private transfer or a Stockholm sightseeing tour, Rydeu has got you covered.
We understand that airport transfers can be stressful, which is why we provide competitive pricing for private transfers to and from Stockholm airport. Our services are available at Stockholm airport, so you don't have to worry about navigating the city with your luggage.
At Rydeu, we have a wide range of vehicles available, including SUVs, minivans, and premium vehicles, allowing you to choose the option that best suits your needs. Our experienced and knowledgeable drivers ensure that you reach your destination safely and on time.
Booking a transfer with Rydeu is easy and hassle-free. Our private transfer service is perfect for those who want to travel in comfort and style. Additionally, we offer Stockholm sightseeing tours, allowing you to explore the city and its many attractions.
At Rydeu, we pride ourselves on providing top-notch taxi services in Stockholm. Our goal is to make your airport transfer as stress-free as possible, so you can sit back and relax while we take care of the rest. Book your Stockholm airport transfer with Rydeu today and experience the difference!
So, whether you're in need of a private taxi service or an airport transfer service in Stockholm, Rydeu is the way to go. Our Stockholm airport transfer services are second to none, providing you with a comfortable and stress-free journey. Don't hesitate, book your Stockholm transfer with Rydeu today and experience the best in the game!
If you're wondering how to get a taxi in Stockholm, look no further than Rydeu. We offer easy and convenient booking services for your Stockholm transfers, including Stockholm airport transfers. Our airport taxi transfer service is perfect for those looking for a quick and easy way to get to and from the airport.
In summary, if you're looking for a private taxi or an airport transfer service in Stockholm, Rydeu has got you covered. With competitive pricing, a wide range of vehicle options, and experienced and knowledgeable drivers, we provide the best in the game. Don't hesitate, book your Stockholm airport transfer with Rydeu today and experience the difference!
Understanding the time sensitivity which comes with all trips, Rydeu provides a feasible 24 hour cancellation policy. An intra city trip can be cancelled up to 3 hours before a ride whereas an intercity trip can be cancelled 24 hours before.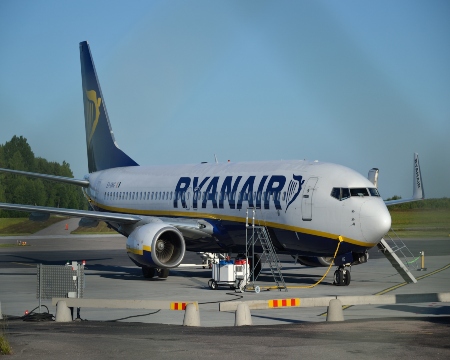 Click by Cha già José from Flickr
Stockholm Arlanda Airport
Stockholm Arlanda Airport is a bustling international gateway located 40 kilometers north of Stockholm's city center. It offers modern amenities like free WiFi and charging stations, along with a variety of shopping and dining options. The airport serves as a major hub for domestic and international flights, with connections to destinations worldwide. For convenient airport transfers, passengers can book a Stockholm Airport Taxi or find one at designated taxi ranks. Stockholm Arlanda Airport is a popular and efficient choice for travelers visiting Stockholm, providing a seamless and enjoyable travel experience.
Stockholm Bromma Airport
Stockholm Bromma Airport is the country's third-busiest airport and is located 7.4 km from the city. Established in 1936 by King Gustav V, the airport was the first to have paved runways. When the Arlanda airport opened in the 1960s, the air traffic was divided with Bromma Airport handling the domestic traffic now.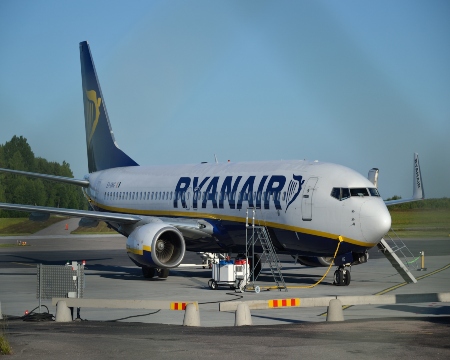 Stockholm Skavsta Airport
Stockholm Skavsta Airport is an international airport located near Nyköping, Sweden and is the fifth largest airport in the country which handles around 2.5 million passengers per year. The airport uses the name 'Stockholm' only for marketing purposes since it is approximately 100 km from it.
Stockholm Transfer Queries