Stockholm City Guide
Lovingly called the 'city on water' by its citizens, Stockholm is a dynamic city booming with culture and life. A modern metropolis, Stockholm was built on 14 islands stunningly located by the Baltic Sea. The capital city of Sweden, Stockholm is responsible for over a third of the country's GDP alone. Its contemporary, urban atmosphere complements its interesting history and ancient structures. The list for things to do in Stockholm is endless, providing something for everybody.
The city was rumored to be founded by Birger Jarl in 1187 for protection from sea invasions. It rose to prominence due to the Baltic trade of the Hanseatic League which led to strong economic and cultural links with neighboring areas. Stockholm grew to hold great importance and monopoly in trade during the 17th century. Presently, the city is technologically advanced and one of the fastest-growing areas in Europe.
Full of cultural riches, the city feels straight out of a fairytale. Replete with gorgeous royal palaces, golden buildings and typical cobblestone streets, Stockholm remains one of the most enchanting, impeccably preserved historic centres. From world-famous museums and exhibitions which force you to introspect, containing everything from contemporary art to glittering Viking treasures, the city is a learner's paradise.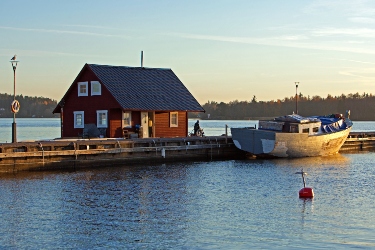 With breathtaking design from the smallest of coffee shops to momentous castles, Stockholm's sense of style is legendary. Explore the diverse array of stores selling everything your imagination can conjure, don't forget to visit the iconic stores Malmstenbutiken and Svenskt Tenn, design lovers' favourite.
Food here is a serious passion. An international foodie destination with a varied plate, Stockholm is the frontrunner at global culinary trends. For traditional Swedish food, head to Bakfickan in the downtown park of Kungsträdgården. It opened in 1787 and is famous worldwide for their Swedish meatballs in cream sauce with potato purée, lingonberries and pickled cucumber – a true Swedish classic dish.Have an idyllic time on a ferry ride to the town of Vaxholm, beloved for its wooden houses dating back to the end of the 20th century. Enjoy endless strolls between ancient oak trees along the canal and reconnect with nature.