Home
Cities
San Francisco attracts visitors from all over the world for a variety of reasons. Its beautiful Victorian architecture and proximity to the Pacific Ocean are two of them. The city is divided into eleven districts, each with its distinct atmosphere, and everyone will find one that they enjoy! Because of its mild winters and warm, dry summers, San Francisco is a great place to visit at any time of year. Allow yourself to be carried away by Northern California's largest city's distinct atmosphere. Visit its many sandy beaches and museums, including the well-known former prison Alcatraz. San Francisco is an excellent tourist destination for all types of visitors.
The Castro Theatre
|
Click by
Mike McBey
from
Flickr
The topography of San Francisco is characterized by gently undulating hills. This is the embodiment of the principle of femininity. The Golden Gate Bridge is one of the modern world's seven wonders and is arguably the most famous bridge in the world. Fisherman's Wharf is a charming seaside promenade with restaurants and shops.
Think outside the box!
|
Click by
Sam Amil
from
Flickr
The Land Ordinance of 1785 by Jefferson was intended to encourage agrarian land use while also generating tax revenue for the fledgling government. When applied to San Francisco's topography, the resulting orthogonal grid makes no sense; streets were built without regard for steep hills or plunging valleys. Climb to the top of Coit Tower for a 360-degree view of the city if you want to see it all at once!
Click by Anthony G. Reyes from Flickr
Golden Gate Bridge
Visitors are also drawn to the Golden Gate Bridge, which is notable for more than its bright color. The Golden Gate Bridge is named after the turbulent waterway beneath the bridge, the Golden Gate Strait. You can go to Golden Gate Park, which has gardens, museums, and hiking trails. It is free to walk across the Golden Gate Bridge, which provides a spectacular view. Visit the visitor center and gift shop as well. If you can't get that close, here are some other Golden Gate Bridge viewpoints where you can see it from afar.
Click by Bernard Spragg. NZ from Flickr
Powell-Hyde Cable Car Ride
You can purchase a one-day pass for all of the city's public transportation ($20) or a one-way cable car pass ($8). The Powell-Hyde cable car runs from the wharf to the top of Lombard Street, crosses through past Union Square, Chinatown, and finally to Market Street in downtown San Francisco. Bring cash so you can pay the operator quickly for your trip.
Click by Veit from Flickr
Alcatraz
Alcatraz is possibly the most well-known prison on the planet. It's perched on a rocky outcropping on an island in the middle of San Francisco Bay. It is now a museum displaying objects made by notorious inmates, as well as historic photographs and documents. If you must visit Alcatraz, the only way to get there is to take one of the ferries operated by Alcatraz Cruises. When you arrive, the tour is self-guided, but you can purchase an audio guide, which is well worth it.
Click by Pom' from Flickr
Lombard Street
Jefferson Street is a traveler's nightmare from Powell to Leavenworth, resembling Vegas with its expensive American chain restaurants and t-shirt shops. Continue to Walk a few blocks south on North Street, then turn left. Hike up the steep hill for another four blocks and you'll arrive at one of the city's most popular destinations, Lombard Street! Also known as the "world's most crooked street."
Click by Bernard Spragg. NZ from Flickr
Fisherman's Wharf
Fisherman's Wharf is another iconic activity that you must do if you are visiting San Francisco for the first time. You can walk from Pier 47 to Pier 35 and back. There are dozens of souvenir shops, food vendors selling clam chowder in a bread bowl, and even a swarm of barking Sea Lions in between. You can eat at a variety of restaurants, walk out onto the piers, visit Ripley's Believe it or Not, or simply avoid the crowds on the sidewalk.
Click by emile lombard from Flickr
Street Art in the Mission District
For a completely different cultural experience, take a drive down to the Mission District. The Mission, an increasingly diverse neighborhood with strong Latino influences, has the city's highest concentration of murals. If you wanted, you could spend the entire day exploring the neighborhood. The neighborhood is home to many of San Francisco's best restaurants, and Precita Eyes Mural Arts hosts guided mural walks for those interested in learning more.
Click by Patrick Nouhailler from Flickr
North Beach
North Beach is a little-town gem in the heart of the city. It is a historically Italian neighborhood, and the Italian influence is still felt today. It is one of the best places to visit in San Francisco. Experience the North Beach by grabbing a slice of pizza and walking up to Coit Tower for unparalleled views of San Francisco. As you walk around the neighborhood, you'll notice a plethora of delicious and authentic cafes.
Click by Dale Cruse from Flickr
Haight and Ashbury
Walking through the Haight-Ashbury district is a trip back in time, which is why it is on my list of things to do in San Francisco. In case you didn't know, Haight-Ashbury is best known as the birthplace of the 1960s counterculture hippie movement and the "Summer of Love." It's so much fun to take a San Francisco walking tour through these adorable neighborhoods! Haight and Ashbury is a popular hangout for San Francisco's vagabonds, free-spirited, and eccentric residents. Any day of the week, you can catch a street performance on the sidewalk, harkening back to when The Grateful Dead, Janis Joplin, and Jimi Hendrix songs floated through the crowds.
Click by Shelby L. Bell from Flickr
Presidio
Many locals consider the Presidio to be one of the city's hidden gems! It is tucked away in San Francisco's northwestern corner and offers a respite from the city skyline and busy traffic of the San Francisco hills. If you want to get away for a while, Presidio is a must-see in San Francisco! Because of its history as a former military base, its landscape has largely escaped the attention of city developers. The Presidio district is a unique wooded area in the city with an unexpected number of hiking trails and bike paths, some of which lead directly up to the Golden Gate Bridge. The Walt Disney Museum, restaurants, residential homes, and Lucasfilm (along with a quirky "Yoda" fountain) are all housed within the historic military buildings. The Presidio Golf Course, Crissy Field, Baker Beach, and Fort Point are also notable attractions within the Presidio National Park.
Click by Joe Passe from Flickr
Dolores Park
Mission Dolores Park has become a hub of weekend activities on the outskirts of the Mission District. The park is steeped in city history and provides a fantastic eastern view of San Francisco. If San Franciscans are lucky enough to have a sunny or less smog day, there will be a swarm of people crowded along the park's slope. It's a great spot for a picnic with friends and families to enjoy the weather.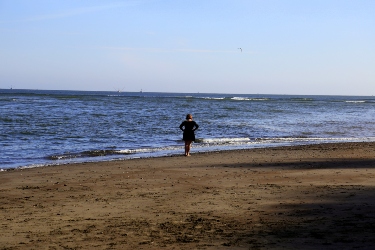 Click by Robbie Mendelson from Flickr
Bolinas
Bolinas is the kind of bohemian seashore city that comes to thought when you assume California. Bolinas is recognized for its laid-back vibe, so go to the beach, take surf lessons, or discover Point Reyes. It is positioned in Marin Country, alongside the California Coast, and has a populace of around 2,000 people. When the sun, salt water, and surf have left you parched and exhausted, head to Smiley's Saloon, order a drink, and pay attention to some music. Bolinas is one-of-a-kind and quirky, and one go may not be enough. Around the corner are the Bolinas Gallery and the Bolinas Museum, the place you can analyze neighborhood artwork and culture.
Click by T Chu from Flickr
Guerneville
The wine of California is various and rich, spanning at least three counties: Mendocino, Napa, and Sonoma. Guerneville, in Sonoma County, gives a style of a lot of what makes Northern California so special. Guerneville, a famous weekend vacation spot for San Francisco residents, has a population of 4,500 people. Explore the Russian River by way of a canoe or kayak. Hike via a massive redwood woodland or stroll down its laid-back "Main Street." Pack a picnic and head to one of the heaps of vineyards inside a 30-minute pressure for a wine tasting. And play spherical miniature golf at the retro-kitschy Pee-Wee Golf & Arcade.
Click by Bonnie Moreland from Flickr
Rock Ridge
Rockridge is a notable neighborhood in Oakland, shut to the border with Berkeley. Foodies will have a good time at the abundance of eating preferences and cafes serving amazing coffee. Once here, you are solely a brief distance from Oakland's Grand Lake and the Grand Lake Theatre, an ancient film palace that hosts Mighty Wurlitzer performances on Fridays and Saturdays. There are masses of trekking in Berkeley's Tilden Park, as nice as swimming in Lake Anza. In season, the Berkeley Rose Garden provides breathtaking views and wonderful blooms. When you are geared up to be pampered, head to Claremont Club & Spa for some deep leisure and wonderful views of San Francisco.
Click by Jonathan Gross from Flickr
Half Moon Bay
Half Moon Bay is best for an enjoyable day trip. The place south of San Francisco is regarded for its herbal panorama and innovative community. Stay at a nearby mattress and breakfast and partake in a wine tasting at La Nebbia Vineyard. You can walk, bike, or rent a car to the Coastal California Trail, which runs via 15 counties. Go seal-watching, or hike via the Purisima Creek Redwoods for a panoramic view of the bay.
Click by Anna Irene from Flickr
Carmel-by-the-sea
Carmel, close to Monterey, is an enjoyable vacation with a sandy beach, a charming city center, top-notch dining, and an exceptional stay. Clint Eastwood served as mayor of Carmel, a city of much less than 4,000 people. It is the area of the Spanish-founded Mission San Carlos Borromeo de Carmelo. Carmel was once recognized for its artwork colony, the Carmel Arts and Crafts Club, in the early 1900s. The Monterey Bay Aquarium, as nice as Big Sur and its amazing coastline, is each a brief force away. Make a reservation at the Tassajara Zen Mountain Center for an enjoyable retreat. It is positioned in the tranquil Carmel Valley and gives day-by-day meditation, accommodations, and delectable bread.