Route Summary - Rome to Verona
The one who has not explored the world renowned Colosseum constructed in the Roman period or is missing out on the serene Adige River has not stepped into the paradise yet. Situated in a close proximity to the capital of Italy, Verona deserves a visit from every traveller wanting to explore the ethereally magical work of Shakespeare. The lavish cities of the country demand its travellers to roam around, soaking the beauty of the picturesque surroundings like a King or a queen.
Transfer from Rome to Verona can be done via a train, bus, flight but the best option to commute is to hire a private taxi from Rome to Verona to avoid the hassle of standing in a line to buy a ticket while your shoulders start aching with all the luggage that you have been carrying. So what are you waiting for, Book a taxi from Rome to Verona with Rydeu right away for a seamless experience. Make a home away from home by escaping into the utter comfort, stepping out from your usual routine.
Distance From Rome To Verona - 501 km
Journey Time - 4-5 hr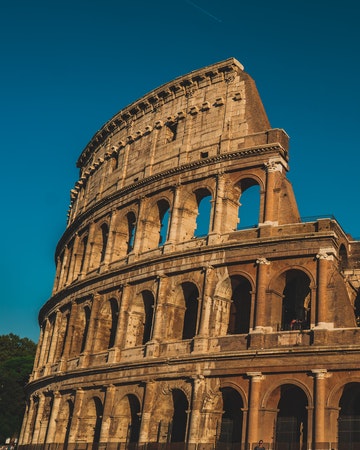 ROME
Nestled in the heart of the Italian Peninsula, Rome is the capital of the country and one of the most populated cities in Italy. From its rich architecture to rare artefacts, this city is known to possess a history like none other. The picturesque atmosphere, the cold wind blowing and the serene atmosphere is what makes Rome a must-visit place for all the travel fanatics out there.
A perfect blend of gothic ruins, jaw-dropping art and lively nights, Rome sets an exemplary example for a place about how it should entertain its travellers. The city wholeheartedly welcomes travellers from a wide array of interests, from awe-inspiring monuments to living life at its best, Rome will never fail to surprise you with a new place to explore.
VERONA
Squatting on the tranquil Adige River, Verona is known to be one of the most visited places in Italy due to the high fan following of one of the most renowned works of Shakespeare, "Romeo and Juliet". The gothic town encompasses old buildings with concrete balconies overlooking the courtyard and will leave the visitor in awe of the place. Walking down the street will make you witness the rustic buildings with overlooking balconies.
Art lovers would not get enough of the place because it simply has a lot to offer, from the alluring courtyard which is said to be the Juliet's house to the renowned amphitheatre which hosts numerous concerts and breath-taking opera performances.