Route Summary - Rome to Naples
Travelling is as important to live as air is to breathe, one of the most important things while planning for a trip is convenience and budget. Known to be one of the most romantic places on Earth, the trip to the land of romance has to be free from all the hassle and as special as you are. Rome to Venice transfers is just a click away.

Taxi from Rome to Venice is the best way to observe the beauty of the surrounding while travelling in utter comfort, your desired location, your dropping point and our service will make the best combination ever. Waiting at the train station for endless hours and travelling amidst all other travellers dipped in sweat can simply be eradicated by booking a ride with Rydeu.
Distance From Rome To Naples - 226 km
Journey Time - 2-3 hr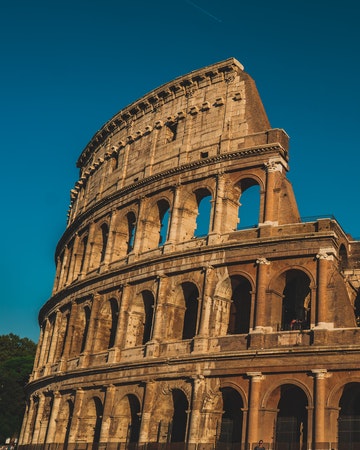 ROME
Nestled in the heart of the Italian Peninsula, Rome is the capital of the country and one of the most populated cities in Italy. From its rich architecture to rare artefacts, this city is known to possess a history like none other. The picturesque atmosphere, the cold wind blowing and the serene atmosphere is what makes Rome a must-visit place for all the travel fanatics out there.
A perfect blend of gothic ruins, jaw-dropping art and lively nights, Rome sets an exemplary example for a place about how it should entertain its travellers. The city wholeheartedly welcomes travellers from a wide array of interests, from awe-inspiring monuments to living life at its best, Rome will never fail to surprise you with a new place to explore.
NAPLES
Squatting on the western coast of Italy, lying on the bay Naples, it is known to be one of the most populous cities in Italy. Rooting back to the second millennium B.C, Naples is a conveyer of the rich art and iconic architecture and is known to be the most populated city after Rome and Milan. From boasting some of the most alluring beaches ornate with the sparkling sandy coastline and unique pebbles to being one of the most preferred places to visit for the foodies, Naples is known to be a paradise for all the nature lovers out there.
This beautiful city has survived through many life-shaking events such as WWII, the eruption of Vesuvius and has managed to become one of the most visited cities in Italy which reflects the greek origins at its best.