Route Summary - Rome to Genoa
Getting to Genoa from Rome will make the nature lovers go haha over the picturesque surrounding and scenic view that Italy boasts. Known to be a paradise on earth, the cities of the country help them in regaining the position in the 'places to visit' list of every traveller. Rome to Genoa private taxi fare varies from vehicle to vehicle, from business class rides to rides that are smooth on your budget, the travellers can find it all.
If you love to explore the places without getting interrupted from the loud commotions of other people travelling in the same transport, you can opt to travel from Rome to Genoa from a private car or vice versa without going too heavy on your wallet. So what are you waiting for? Book a taxi to Genoa from Rome with Rydeu for a laid-back trip slipping into the arms of Mother Nature.
Distance From Rome To Genoa - 500 km
Journey Time - 4-5 hr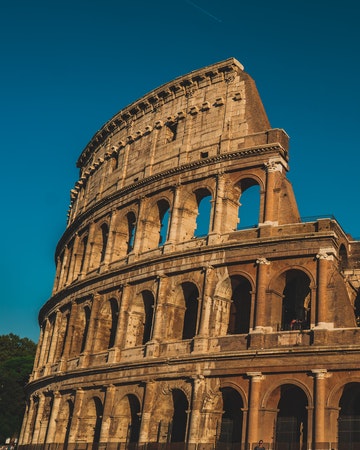 ROME
Nestled in the heart of the Italian Peninsula, Rome is the capital of the country and one of the most populated cities in Italy. From its rich architecture to rare artefacts, this city is known to possess a history like none other. The picturesque atmosphere, the cold wind blowing and the serene atmosphere is what makes Rome a must-visit place for all the travel fanatics out there.
A perfect blend of gothic ruins, jaw-dropping art and lively nights, Rome sets an exemplary example for a place about how it should entertain its travellers. The city wholeheartedly welcomes travellers from a wide array of interests, from awe-inspiring monuments to living life at its best, Rome will never fail to surprise you with a new place to explore.
GENOA
Known to be the capital of Liguria region, Genoa is the sixth largest city in the country, due to its rich history, glorious past and exemplary landmark, the city is referred to as la Superba which means 'the proud one'. The historical centre also referred to as the old part of Genoa is declared to be a World Heritage Site by UNESCO A perfect amalgamation of culture, dipped in history and adventure perfectly describes the city Genoa. Music lovers will find this place as an absolute paradise, if you are in the mood for some reminiscing time with your friends, the old part of the city has several narrow streets that feature numerous mouth/drooling restaurants to dine in. The rustic city now offers a series of fashionable shops featuring small end restaurants and bars to light up your entire vacation. Make sure to include Genoa in your itinerary to enjoy every bit of Italy at its best.