Route Summary - Rome to Florence
The one who said paradise does not exist on earth probably hasn't explored Italy yet. With the highest amount of travellers wanting to visit two of the most beautiful cities of the country, it becomes very hard to enjoy the getaway that you planned for. Rome To Florence transfers are in high demand during the peak months when all the travel lovers unite under the roof of the same country.
All the public transportation options host a large number of tourists which private transfers by car from Rome to Florence as the most preferable option for the people who tend to keep away from the crowd, enjoying the serenity. From a formal trip such as business meetings to a trip solely for backpacking and squandering around alone, the travellers can enjoy it all with Rydeu.
Distance From Rome To Florence - 280 km
Journey Time - 3 hr 15 mins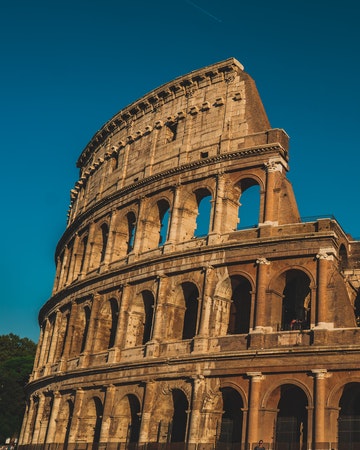 ROME
Nestled in the heart of the Italian Peninsula, Rome is the capital of the country and one of the most populated cities in Italy. From its rich architecture to rare artefacts, this city is known to possess a history like none other. The picturesque atmosphere, the cold wind blowing and the serene atmosphere is what makes Rome a must-visit place for all the travel fanatics out there.
A perfect blend of gothic ruins, jaw-dropping art and lively nights, Rome sets an exemplary example for a place about how it should entertain its travellers. The city wholeheartedly welcomes travellers from a wide array of interests, from awe-inspiring monuments to living life at its best, Rome will never fail to surprise you with a new place to explore.
FLORENCE
Nestled in the heart of the country, Florence is known to be the capital of the Tuscany region, and m is one of the most populated and wealthiest cities in the area. Declared to be a world heritage site in 1982 by UNESCO, the city attracts a lot of tourists every year due to its renaissance art and architecture. If you want to witness Italy at its best, make sure to visit this city for a timeless experience.
If you're a food lover, you just can't get enough of the city as it will never disappoint you. Holding its head Hugh when it comes to the local dishes, the Italians culinary is irresistible and irreplaceable. Known to be surrounded with hills, wine lovers can satisfy their taste buds with the best and the oldest wine, this gourmet paradise will secure a place like none other. Some of the most famous dishes to have in the city are ribollita and panino.