Route Summary - Rome to Bologna
Nestled in the heart of the country are two of the most jaw-dropping places with rich history, architecture and adventure. Imagine how hassle-free it would be if you have planned everything in advance, including a taxi from Rome to Bologna. Trips are meant to mend your soul and give you a quick dive into the divinity, squandering around, observing the ethereal beauty of Mother Nature in its raw form is something that we all want. Getting squashed in the crowd by the locals travelling in the public transportation, isn't what we wished for.
If you are looking for a pocket- friendly car-hire from Rome to Bologna without any nuisance or discomfort, make sure to explore Rydeu's offers crafted exclusively for our customers to make travel more convenient, cheap and quick. Taxi fare from Rome to Bologna depends on the sort of vehicle the traveller is opting for, from luxurious rides with your loved ones to basic sightseeing rides for families, friends or even a solo-backpacker looking to observe the city, we provide leveraged rides for all.
Distance From Rome To Bologna - 377 km
Journey Time - 3-4 hr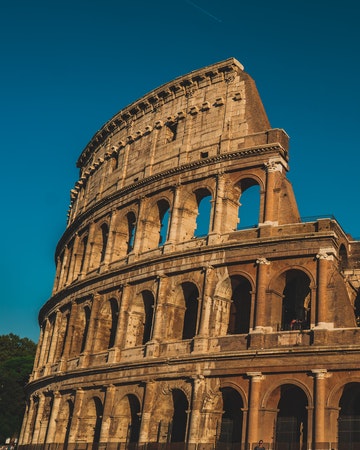 ROME
Nestled in the heart of the Italian Peninsula, Rome is the capital of the country and one of the most populated cities in Italy. From its rich architecture to rare artefacts, this city is known to possess a history like none other. The picturesque atmosphere, the cold wind blowing and the serene atmosphere is what makes Rome a must-visit place for all the travel fanatics out there.
A perfect blend of gothic ruins, jaw-dropping art and lively nights, Rome sets an exemplary example for a place about how it should entertain its travellers. The city wholeheartedly welcomes travellers from a wide array of interests, from awe-inspiring monuments to living life at its best, Rome will never fail to surprise you with a new place to explore.
BOLOGNA
Nestled in the heart of the country, Bologna is known to be the most vibrant and lively city in Italy and is the historical capital of the Emilia-Romagna region squatting in the northern part of the country. With peace dangling in its air, this city possesses enormous love for its people and is seen to be the seventh most populous city in Italy. Formerly Etruscan, the city was the first one to take a step towards modernity and has remained the paramount urban centre for centuries. Due to the rich history that the city possesses, it was declared as the European capital of culture and in the year 2006, it was declared as a city of music by UNESCO and was included in the Creative City Network. Bologna is known to have an amalgamation of art, history, cuisine and sightseeing to please its visitors in the best way possible.