Route Summary - Rome to Bari
Getting away from our daily schedule, sitting in peace amidst the heart, wrapped in the tepid warmth of Nature is what we all deserve. Now, to enjoy the trip at its best, we all want to completely skip the tedious travelling part, don't we? Rome to Bari by car is the best way to travel without going through the trouble of waiting for the bus to arrive, waiting in the never-ending line to get the ticket and after we are done completing the small steps, the major part remains to find a seat in the bus with all the luggage.
Taxi prices from Rome to Bari differ from vehicle to vehicle. If you are looking to spend some quality time with your loved ones we offer a private car from Rome to Bari exclusively for all those who do not wish to share their moments with other travellers in a public transport. Once you're done exploring the city, and looking for a pocket friendly way to travel back to the source city, we provide cheapest cars from Bari To Rome so what are you waiting for? Grab your phones and book the trip right away.
Distance From Rome To Bari - 431 km
Journey Time - 4-5 hr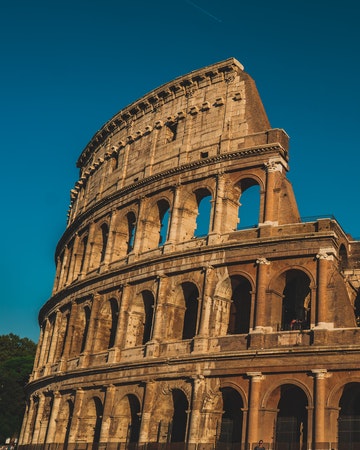 ROME
Nestled in the heart of the Italian Peninsula, Rome is the capital of the country and one of the most populated cities in Italy. From its rich architecture to rare artefacts, this city is known to possess a history like none other. The picturesque atmosphere, the cold wind blowing and the serene atmosphere is what makes Rome a must-visit place for all the travel fanatics out there.
A perfect blend of gothic ruins, jaw-dropping art and lively nights, Rome sets an exemplary example for a place about how it should entertain its travellers. The city wholeheartedly welcomes travellers from a wide array of interests, from awe-inspiring monuments to living life at its best, Rome will never fail to surprise you with a new place to explore.
BARI
Squatting on the Adriatic Sea in the southern part of the country, Bari is the capital city of Apulia region and is regarded to be the second most important city in the southern part of the country. A contemporary town hosting the majority of the youth crowd and boasts rich history and culture to attract tourists all around the world, the rustic town is seen to contain the bones of St Nicholas in Basilica di San Nicola. Having the power to entertain all sorts of travellers from adventure junkies to history lovers and serenity seekers, Bari has the charm to sway them all with its numerous facilities that it provides to its visitors. Roaming around in the city would make you witness some of the most alluring buildings standing tall, the vibrant nightlife is high on life and unites all the fun lovers under a roof to celebrate the victory from their regular schedule.