The city of Oslo has tucked close to its international airport so the city is easily accessible at any point of time. Oslo Airport Gardermoen lies at a distance of just miles from the heart of the city. You can reach the airport from the city via different means. One of the most convenient ways is by bus. Bus transfers are cheap, comfortable, and quick. You will find that airport transfers in Oslo are so smooth and easy.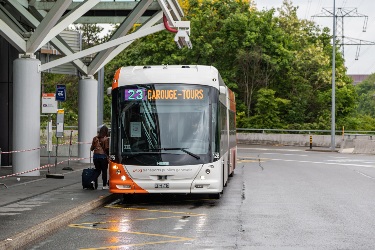 Another means of the commute is by taking the train. Get on board and cut down the extra time. Oslo train transfers are smooth, comfortable, and very tourist-friendly. They are especially very friendly when you have a lot more luggage with you. So book your tickets as soon as possible and hop on to explore the picturesque sights of Oslo.
One of the best modes of commute still stands to be private taxi services. Oslo taxi transfers are very cosy and friendly. Oslo taxi fares are affordable and are available at different prices according to your budget and need. Rydeu provides one of the best transfer facilities across the city and to/from the airport. So, what is the wait for? Book with Rydeu right now! The beautiful city of Oslo waits to be explored by you.