Route Summary - London to Southampton
When visiting London, don't forget to experience the lively city of Southampton! While the culture of London will introduce you to your regal self, the atmosphere of this enigmatic city will leave you enchanted and upbeat. Wait! That is not even the start of your heavenly days if you do decide to travel from London to Southampton, the route between the two majestic cities is even more spectacular! All you need to do to witness the magnificent views on a road trip from London to Southampton is book a private taxi with Rydeu!
Rydeu's private taxis can be customized and budget-friendly or luxurious to suit your mood and needs perfectly.Apart from this, with Rydeu's 24*7 customer support and no hidden charges, Rydeu ensures that its customers face no hassles whatsoever.
Distance between London and Southampton - 80.1 miles
Journey time - 1 hr and 37 min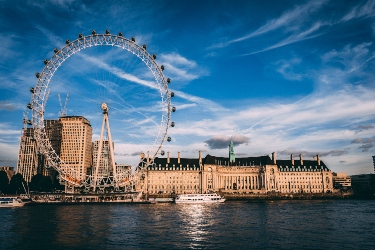 LONDON
London's bright, vibrant, and cheerful culture wraps its visitors in a woeful environment and leaves you in awe of the city. Around 197 festivals are held across the city every year, Notting Hill Carnival, being the largest festival witnesses over a million year annually. With festivals comes food. You ought to treat your taste buds with the wholesome English breakfast. Along with that, fish and chips, lip-smacking pies as well as the epic roasted ducks are the cuisine's highlights. It truly proves to be a foodie's paradise.London is a beautiful mix of everything, exceptionally and pleasantly. It is a culmination of quality lifestyle with a plethora of surprises when it comes to rejuvenating your spirits. One must visit London at least once in their lifetime.
SOUTHAMPTON
Nestled in the heart of Hampshire, at the confluence of River Test and Itchen, lies the beautiful city of Southampton. The thriving city serves its visitors the best of stay, rail, and outdoor activities to rejuvenate one's spirits. The warm atmosphere, friendly environment , fresh greenery, pleasant atmosphere, and wide blue skies leave you mesmerized and make you want to stay a little bit longer. Take a sniff of the several opportunities to have fun around the historic city's charm. It is big on nightlife, music festivals, and even live shows. The vibrant city of Southampton vouches you an easy breezy stay in its welcome lovely and warm adorn.The city is also rich in culture and heritage with lip-smacking local delicacies around the city.. The amazing city of Southampton waits for you to explore it.