Route Summary - London to Reading
Rest assured, if you are visiting London and planning to skip Reading, you are planning to miss out on a whole lot of adventure and fun! Although the regal land of London has a paramount importance of its own, this university town sitting on the Thames has a plethora of incredible places for the touristy souls to explore.Not just the places, you won't be able to confine to your hearts the overwhelming beauty of the route from London to the town of Reading.Laced with trees and soaked with scenic beauty, the journey from London to Reading will heal your blues and leave you refreshed and upbeat.
You can now book a private car to reading from london with Rydeu.Rydeu's private taxis are comfortable and come with a myriad of interesting offers! Book a customized luxurious or budget-friendly ride by choosing one of the offers by Rydeu or its suppliers and ferry yourself to this amazing place without worrying about any hidden charges. Visit London to Birmingham trips also.
Distance between London and Reading - 41.9 miles
Journey time - 1 hr and eleven mins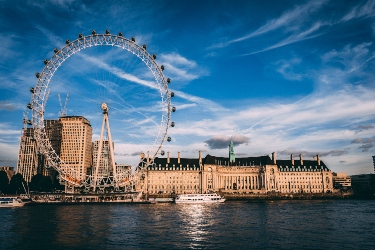 LONDON
London's bright, vibrant, and cheerful culture wraps its visitors in a woeful environment and leaves you in awe of the city. Around 197 festivals are held across the city every year, Notting Hill Carnival, being the largest festival witnesses over a million year annually. With festivals comes food. You ought to treat your taste buds with the wholesome English breakfast. Along with that, fish and chips, lip-smacking pies as well as the epic roasted ducks are the cuisine's highlights. It truly proves to be a foodie's paradise.London is a beautiful mix of everything, exceptionally and pleasantly. It is a culmination of quality lifestyle with a plethora of surprises when it comes to rejuvenating your spirits. One must visit London at least once in their lifetime.
READING
The town dates back to the 8th century, and is truly a mesmerizing land.The town is an important commercial centre with an inclination for information technology. With the town excelling in the areas of employment, health, income and skills, it was ranked as the United Kingdom's top economic centre.The town of Reading has amazing places, which are sure to appeal to the travel bugs if they do visit the town and decide to let themselves loose! From the Reading Museum and Reading Abbey Ruins for the history buffs to Basildon and Wellington Country Parks for the nature lovers, the town has enough reasons to be on your itinerary.