Route Summary - London to Milton Keynes
If you are planning to explore London, you might not want to skip some of the best places connected to the glorious capital of England! While London is the United Kingdom's pride, Milton Keynes is its happiness. This large town in Buckinghamshire is a sight for soaring eyes.If you do decide to travel to Milton Keynes from London, you will bless your heart, mind and soul with breath-taking views and an adventurous journey through England's heart.
The best part is that you can add more flavour to your journey by riding with Rydeu for travelling from london to milton keynes by road. With its budget-friendly and luxurious private taxis along with 24*7 customer support, Rydeu has made it clear that your mood, needs and budget are its priority! Not just that! The tourists and travellers have the liberty of choosing from multiple exciting offers by Rydeu and its large pool of suppliers at no hidden costs.Don't ponder much! Ride with Rydeu, ride with confidence.
Distance between London to Milton Keynes - 54.1 miles
Journey time - 1 hr and eleven mins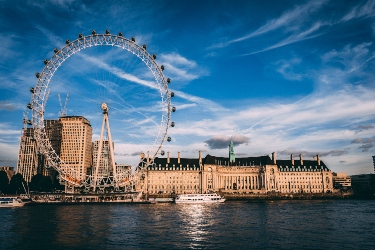 LONDON
London's bright, vibrant, and cheerful culture wraps its visitors in a woeful environment and leaves you in awe of the city. Around 197 festivals are held across the city every year, Notting Hill Carnival, being the largest festival witnesses over a million year annually. With festivals comes food. You ought to treat your taste buds with the wholesome English breakfast. Along with that, fish and chips, lip-smacking pies as well as the epic roasted ducks are the cuisine's highlights. It truly proves to be a foodie's paradise.London is a beautiful mix of everything, exceptionally and pleasantly. It is a culmination of quality lifestyle with a plethora of surprises when it comes to rejuvenating your spirits. One must visit London at least once in their lifetime.
MILTON KEYNES
The largest town in Buckinghamshire, Milton Keynes is a new town that was built as an attempt to relieve the housing congestion in the city of London. The town's 25% urban area is either parkland or woodland along with two sites of special scientific interest. Although Initially, the area of Milton Keynes was farmland and had various undeveloped villages, the land has a significant history. The area had evidence of permanent settlement dating back to the Bronze Age.The town of Milton Keynes is enchanting and mesmerizing with a tinge of enigma that makes the touristy souls gravitate towards its intricate beauty! From Snozone and Bletchley Park to The National Museum of Computing and Thrift Farm, Milton Keynes has enough reasons to compel the travel bugs to give it a visit.