Route Summary - London to Birmingham
Travelling to Birmingham from London will be one of the best decisions you will have ever made! For those who visit London, Birmingham is a bonus adventure! A few hours away from London, the majestic city of Birmingham offers one of a kind experience! The best way of travelling from London to Birmingham is by a private taxi! A road-trip of London to birmingham on such a route will be an exotic experience! One can witness the beauty while stopping by small and cozy pubs and eateries to satiate one's hunger pangs!
All you need to do to witness this one-of-a-kind experience is book a ride with Rydeu! With Rydeu, your private taxis could be customized as per your plans and be either budget-friendly or luxurious depending upon your mood and needs! The touristy souls have a liberty of choosing from the various exciting offers by Rydeu and its suppliers at no hidden costs and a 24*7 customer support service!
Distance between London and Birmingham - 125.5 miles
Journey time - 2 hrs, 21 min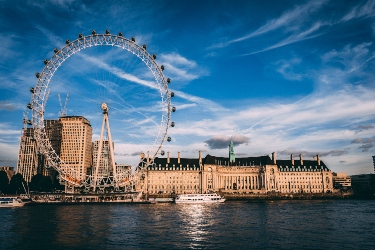 London
London's bright, vibrant, and cheerful culture wraps its visitors in a woeful environment and leaves you in awe of the city. Around 197 festivals are held across the city every year, Notting Hill Carnival, being the largest festival witnesses over a million year annually. With festivals comes food. You ought to treat your taste buds with the wholesome English breakfast. Along with that, fish and chips, lip-smacking pies as well as the epic roasted ducks are the cuisine's highlights. It truly proves to be a foodie's paradise.London is a beautiful mix of everything, exceptionally and pleasantly. It is a culmination of quality lifestyle with a plethora of surprises when it comes to rejuvenating your spirits. One must visit London at least once in their lifetime.
Birmingham
A major city in England's West Midlands region, Birmingham is a beautiful city that has been mesmerizing the tourists and travellers for ages! The city is the United Kingdom's second-largest city and is the commercial, financial and cultural centre of both the West and East midlands region of the country! Birmingham's beauty is truly breath-taking! With several small rivers flowing through it and a surfeit of trees surrounding it, the city seems quite intriguing!This majestic city caters to all the kinds of tourists and travellers! From the adventure lovers to the history buffs, Birmingham appeals to all! With Birmingham Museum and Art Gallery, Brindleyplace and the canal quarter, Symphony Hall and Jewellery Quarter, the city is all set to be the favourite destination of the touristy souls!