Heathrow Airport,London |
Image by
JamesZ_Flickr
from flickr
The international airport lies about 23 km west of Central London. When considering passenger traffic, this airport is the second busiest airport in the world and stands as the busiest in Europe. It is the main hub for British Airways and acts as the primary operating base for Virgin Atlantic. The following airport is operated and served by Greater London.
The airport is huge, well-equipped, and has all the necessary amenities for efficient running of any airport. The security is a little strict and necessarily, safety of the passengers is a must. The airport is covered with signs that make it easy to navigate.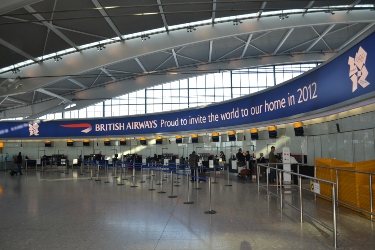 It has 4 operational terminals and 2 runaways. The appeal to make a third runway had been rejected due to climate change reasons.
Bid adieu to any jet-lag and ride with Rydeu. We provide you with amazing London Airport transfers that fit your budget and comfort. Depending on your luggage, mood and preference, we present you with a variety of amazing rides. So, don't hesitate and book with Rydeu!