Home
Cities
Situated in a close proximity to the city centre, the airport transfers from Linz can be done through various ways. Now that you have landed at the airport, you can find a train station, busses and numerous taxis lined up to welcome the passengers.
Linz Airport |
Image by
shokai
from flickr
A paradise for solo travellers, a surprise for backpackers, busses are God's own vehicle to help you reach Linz's city centre. Bus number 601 can be used by the visitors, the journey usually takes 22 minutes and the busses leave at the interval of 5-10 minutes after the departure of one bus. A single ticket can be bought for 1.80 EUR after discount, however the actual price of the ticket is 3.20 EUR. Children from 6-15 years can get the ticket for merely 1.60 EUR.
If you want to eradicate the chances of a traffic jam and reach your accommodation, you can even take a train. The airport provides shuttle facility to all the Passengers till the railway station, the shuttle to train station journey takes just three minutes while it would just take 13 minutes to reach to the city centre from the airport. If you are travelling with a lot of luggage, you might have to face some problems while travelling in a train.
A trip is meant to soothe your soul, not make you worried about the crowd that you might have to face with all the luggage that you are carrying. Now that you have reached your desired place, it is highly advisable to take a taxi from Linz airport. You might be able to find numerous Airport taxi services from Linz airport lined right outside the airport's
Travelling is the only escape that everyone must take to dive into the pure divinity of Mother Nature. Travelling for free might not be possible but travelling under budget is. Well, to make your wishes come true, Rydeu has finally made its arrival featuring the world-class services for the comfort of its clients. Airport transfers from Linz directly to your accommodation is promised without going too heavy on your wallet, avoid the hassle of travelling in the crowd, book your ride and take a memorable trip with your loved ones.
We offer a wide variety of transportation from budget-friendly rides to lavish ones, your demands are now just a click away. The easy cancellation policies allow you to cancel your trip without any hidden charges. Change in plans? Don't worry, we offer free cancellation up to 3 hours before the ride for intra city transfers and 24 hours for intercity transfers to the city.
The user can either explore Rydeu's offer or directly check out the offers from our suppliers listed on the page for making travelling easy in the contemporary era, Providing a timeless experience to you has been our ultimate goal, enjoy our 24*7 customer service to connect with our team for all your queries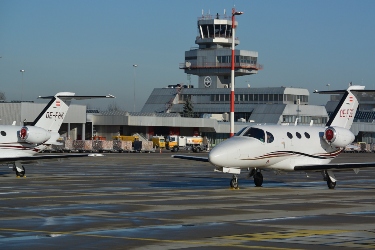 Linz International Airport
Located in Horsching, Linz International Airport is a minor airport tucked in the corner of the city for the arrival and the departure of its passengers.