Route Summary - Hamburg to Altes
You are not doing it right if you are only exploring places that are on the map. Altes, a present by the eternal power of Mother Nature to us is the largest fruit bearing land not only in the country but in the northern part of Europe. There's a flashier part of the country which only highlights the glorious architecture of the renowned cities like Hamburg, Berlin, Dusseldorf but there's a hidden part of the country, the part which behold the true treasure, and yes, Altes land is indubitably a part of it.
Hamburg to Altes car hire is the best way to commute from one city to the other, especially if you want to keep the trip safe and sound. Private taxi booking from Hamburg to Altes gives you the liberty to stop the vehicle amidst the way and click aesthetic pictures to take your Instagram by storm. Rydeu provides the best car rental services from Hamburg to Altes.
Distance from Hamburg to Altes- 33 km
Time taken- 50 min
HAMBURG
Known to be the second-largest city in Germany, Hamburg is the second most famous city in the country after Berlin and the seventh-largest in European Union. The speciality of the beautiful city is reflected in the form of international law and world economics which includes consular and diplomatic missions as the international Tribunal for the law of the Sea. UNESCO Institute for lifelong learning is included as well. Hamburg is known to be a dream city for history lovers, the Speicherstadt and Kontorhausviertel were declared to be a World Heritage Site by UNESCO. The city boasts rivers and canals that are crossed by approximately 2500 bridges which is why Hamburg is known to be the city with the highest number of bridges in the entire city.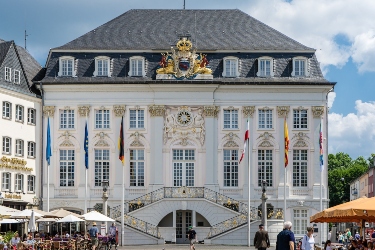 ALTES
Often criminally overlooked in favor of its flashier German siblings of Berlin, Hamburg, and Düsseldorf, Altes is finally emerging from the shadows as a worthy tourist destination. If you feel that time travel isn't possible, we might bet against that as Altes has the power to leave you amidst nothing but the lush-greenery of the place where newt work might be hard to reach, but the views are so enigmatic that one simply can not stop adoring that. Known for the Apple production, Altes is the largest fruit farming place in the entire northern part of Europe. Not only the fresh fruits but this part of the country will also bless you with jaw-dropping architecture, lively traditions that are still practised and the accustomed tours.