Route Summary - Edinburgh to Bradford
If you are someone who craves fun and adventure and are visiting Edinburgh, you should definitely consider exploring Bradford. The city of Bradford is hours away from Edinburgh and showcases wondrous places for the touristy souls to cherish. The tourists and travellers can travel from Edinburgh to Bradford by a private car. Transfers from Edinburgh to Bradford are more fun and adventurous by road! A road-trip from Edinburgh to Bradford entails awe-inspiring scenic beauty of the countryside with exotic food and refreshing drinks!
The tourists can book private taxis from Edinburgh to Bradford with Rydeu! Rydeu's private taxis can be customized, luxurious or budget-friendly at no hidden costs and a 24*7 customer support!
Distance between Edinburgh and Bradford - 237 miles
Journey time - 4 hr, 25 min
EDINBURGH
The hilly city of Edinburgh is the capital of Scotland and the seventh most populous city in the whole of the United Kingdom. The rich soil of the city is blessed with intense greenery and jaw-dropping beauty of countryside stretches. The scenic views are complimented with a medieval vibe that resonates with gothic culture. The city has a plethora of interesting sights like castles, neoclassical buildings, glorious gardens, and so on. Explore the enchanting streets of the city as you hum along with the music of bagpipes. The museums, quaint boutiques, authentic gardens, farm-to-table cuisine, picturesque lowlands, as well as the official Queen's residence add an enhanced flavour to your experience. So, forget about every day 9 am drive to your office and cut yourself some slack. You deserve a vacation in the woeful city of Edinburgh.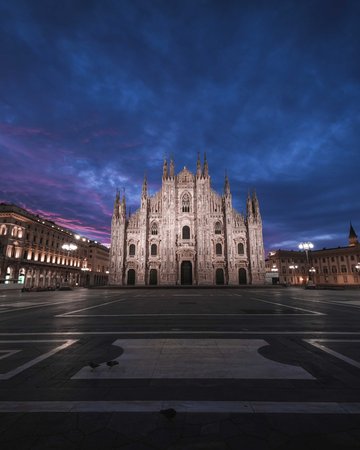 BRADFORD
The city is known for urban girt, and lies at a distance of just 29 miles from the majestic city of Manchester! So, you ought to check it out whenever in the city. It is home to a plethora of museums, parks, gardens, restaurants and what not! Bradford vouches to never let you down. The fun and frolic of the city let you rejuvenate your spirits and forget about the dull mundane of your general routine. The city is known as the "king of wool" as it is the wool capital of the entire world!From Brontë Parsonage Museum and National Science to Media Museum, the enigmatic city of Bradford has amazingly wonderful places for the touristy souls to have a look at! So, don't postpone your trip since Bradford eagerly waits to be explored.