Home
Cities
Berlin Sightseeing tours & Transfer
Berlin, the capital city of Germany, is a vibrant and dynamic metropolis that seamlessly blends a rich history, diverse culture, and modern charm. Steeped in historical significance, Berlin offers a unique glimpse into the past with landmarks like the remnants of the Berlin Wall and Checkpoint Charlie, serving as reminders of the city's tumultuous history. The Brandenburg Gate, an iconic symbol of German unity, stands tall as a testament to the city's resilience and progress. Berlin's cultural scene is equally captivating, with over 170 museums and galleries housing world-class art collections, including the impressive Museum Island. From classical masterpieces to contemporary installations, the city's art scene is a feast for the senses. Whether you choose a hop-on hop-off bus tour, a tram tour, or a guided bike tour, these Berlin sightseeing tour options provide convenient and informative ways to explore Berlin's landmarks and immerse yourself in the city's rich heritage. Consider booking a Berlin airport taxi or Berlin airport transfer to start your sightseeing adventure right from your arrival at the Berlin airport. With Airport transfer or Airport Taxi options available, you can enjoy a comfortable and hassle-free journey to your desired destinations.
Gärten der Welt, Berlin
|
Click by
Torsten Maue
from
Flickr
In addition to its historical and cultural offerings, Berlin also boasts a thriving culinary scene that reflects its cosmopolitan nature. From traditional German dishes like currywurst and schnitzel to international cuisines from all corners of the world, food lovers will find an array of tantalizing options in Berlin's vibrant food markets, trendy restaurants, and street food stalls. To enhance your culinary exploration in Berlin, you can opt for a private taxi or private transfer service.
Treptower Park, Berlin
|
Click by
Nacho Pintos
from
Flickr
Furthermore, Berlin's nightlife is legendary, attracting party-goers from around the globe. The city is renowned for its diverse music scene, especially techno and electronic music, with an abundance of clubs, bars, and music venues catering to different tastes. Whether you're seeking underground parties, live music performances, or cozy cocktail bars, Berlin's nightlife has something to offer everyone. Apart from its vibrant nightlife, Berlin is also home to a wealth of tourist attractions that are a must-see place for visitors. To make the most of your time in Berlin and ensure you don't miss any of the best tourist spots, consider booking a Berlin sightseeing tour.
Berlin is a city that effortlessly combines history, culture, culinary delights, and pulsating nightlife. It is a place where the past converges with the present, and where visitors can immerse themselves in a rich tapestry of experiences. Whether you're exploring historical landmarks, indulging in diverse cuisines, or dancing the night away, Berlin promises an unforgettable journey that captures the essence of this remarkable city. Don't miss the opportunity to book a Berlin sightseeing tour to discover the best tourist spots in Berlin and make the most of your time in this remarkable city.
Click by maja7777 from Pixabay
Reichstag
This historical symbol of a new era in German politics has survived wars, Nazis, fire, bombing and the country's division in the past! Designed by Sir Norman Foster, Reichstag houses the German parliament! You can ferry yourself to this wondrous place by booking a comfortable ride with Rydeu! With multiple offers to choose from, riding to Reichstag with Rydeu will be the best decision you will have ever made.
Click by Caro Sodar from Pixabay
Tiergarten
The city's most famous park, Tiergarten, covers a distance of 5 kilometers, and is in its prime in the spring and summer months! With a spot for sunbathing, beers, sausages, and monument-hunting, Tiergarten offers an adventurous day out to adventure enthusiasts! Book a ride with Rydeu to this wonderful place! Rydeu levies no hidden charges on its customers, and will prove to be your best travel-buddy.
Click by Christopher Winkler from Pixabay
Bathing Lakes
Brandenburg is a north-eastern state surrounding Berlin and a land of 3,000 lakes! With some lakes suitable for sunbathing and some for swimming, this spot is surely one of a kind! Don't ponder much! Book a customized ride with Rydeu, and be on your way to this interesting place!
Click by rauter25 from Flickr
Schaubühne
Germany is a land of modern theatres, and Schaubühne is one of its many state-funded theatres! Founded in 1928, and built in Bauhaus style, it plays host to a number of famous regulars! Choose an offer and ride that suits you, ride with Rydeu to this amazing place and enjoy some theatrical performances under one of the most famous roofs!
Click by modi74 from Pixabay
Mauerpark
One of the most famous flea markets in Berlin, Mauerpark sells everything from clothes by local designers to CDs with rare records! Since the prices keep rising, one needs to find the best time to explore the place! Rydeu offers taxi services to Mauerpark! With its 24*7 customer support and an offer cut-out for every touristy soul, Rydeu is definitely the best travel partner one could ever wish for!
Berlin is a mesmerizing city, soaked in ethereal beauty! The city casts a spell on the touristy souls with the innumerable awe-inspiring sightseeing places for them to explore.
Some of those amazingly wonderful places are -
Click by moerschy from Pixabay
Lehnitz
Lehnitz is a place located in the German state of Brandenburg, in the administrative district of Oberhavel. The city is incredibly beautiful and is approximately 264 kilometers from Berlin! From Alexanderplatz and Potsdamer Platz to Berlin TV Tower and Brandenburg Gate, Lehnitz entails awe-inspiring places for the tourists and travellers to explore!
Click by Thomas H. from Pixabay
Wandlitzsee
A lake in the German city of Wandlitz, located in the state of Brandenburg, Wandlitzsee is a sight for soaring eyes! The lake is breathtakingly beautiful and is swarmed by the nature-lover touristy souls throughout the year! There are multiple eateries surrounding the lakes where one can satiate one's hunger pangs after spending some time by the lake!
Click by Binary Koala from Flickr
Spreewald
A German biosphere reserve in the southeast of Berlin, Spreewald is a land of forests! The city has wetlands and canals along with a few museums, which showcase some extraordinary historical art and artifacts! From Dorfkirche Burg to Weidenburg Arena Salix, the city has a lot of amazing places! Rest assured, Spreewald is worth a visit!
Click by schaerfsystem from Pixabay
Leipzig
Germany's eight most populous city, and the most populous city in the German state of Saxony, Leipzig is heaven for art-lovers! The city is laced with art galleries, museums and concert halls! Rest assured, Leipzig will be worth your time and money, and should definitely be on your itinerary!
Click by liggraphy from Pixabay
Hamburg
A major port and a land of parks, Hamburg is a small and cozy city in northern Germany! The city is approximately 289 kilometers from Berlin, and has a plethora of incredibly wonderful sightseeing places like Speicherstadt, HafenCity, Elbphilharmonie and Planten un Blomen - to name a few!
Click by Heike Georg from Pixabay
Wannsee
An enigmatic locality in the southwestern Berlin borough of Steglitz-Zehlendorf, Wannsee has two lakes - Großer Wannsee and Kleiner Wannsee - separated by the river Havel. From Haus der Wannsee-Konferenz and Liebermann-Villa am Wannsee to Schloss Glienicke and Evang. Kirche Peter Und Paul, Wannsee has amazing places to keep the touristy souls engrossed and entertained!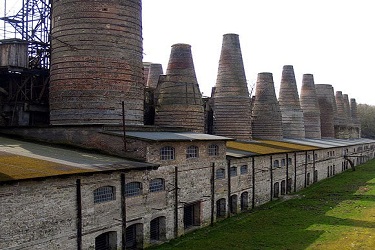 Click by sabrinafindeisen from Pixabay
Rüdersdorf
Approximately 30 kilometers' ride from Berlin will take you to this amazing city! Rüdersdorf is surrounded with the best of nature, and will surely prove to be of utmost liking to nature lovers! The city is famous for its lime-buring tradition and has some great sightseeing places like Pfarrkirche Rudersdorf -- Kath. Pfarrkirche Hl. Florian and Kunst Und Kultur In Der Tenne Krugleitnerhof to keep the tourists and travellers entertained!
Click by Anh Tuan Phan from Pixabay
Dresden
By a trip of approximately 102 kilometres from Berlin, you can give your soul a chance to bask in the beauty of the German city of Dresden! The city, which is the capital of the state of Saxony, stands unique with its art galleries and museums! From the Zwinger Palace to Brühl's Terrace, Dresden comes in a complete package of mind blowing places!
Click by LoboStudioHamburg / 398 images from Pixabay
Potsdam
A ride of about 25 kilometers southwest of Berlin will take you to the enigmatic city of Potsdam! The city is the capital of the state of Brandenburg, and is nestled on the river Hazel. With Sanssouci Palace, Sanssouci Park, the New Palace and Pfaueninsel, Potsdam is a perfect day trip from Berlin!