Barcelona Airport Transfer
After landing onto this vibrant city filled with delight and painted beautifully in rich culture, the city offers numerous modes of transportation to its visitors.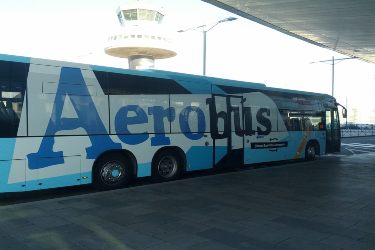 Bus
Aero busses link Barcelona Airport to the city centre, the busses run every 5 to 10 minutes and can be taken from the gates of Terminal 1 and Terminal 2 which will drop you amidst the chaos of the city centre. A single ticket can be bought for 5 EUR and the bus stops at different places for the comfort of its passengers.
Metro
Metros are available from the Airport to the city centre, the L9 metro is the link to get dropped off amidst the chaos of the city, there are approximately eight metro lines that one can take to reach any part of the city. However, you might have to face a lot of inconvenience and rush while travelling in the metro.
If you're looking for train travel, RENFE train service is the right mode for you. The rain runs after every 30 minutes and takes approximately 25 minutes to drop you off at the city centre. After getting off on Terminal 1, you can take an Aerobus that will leave you on the train station. A single ticket can be bought for 4.60 EUR, if you are looking for a cheaper and alternative method, you can opt for a T-Casual ticket which offers upto 10 rides at a cost effective price.
Taxi
Barcelona Airport Taxi Price depends on the kind of ride you wish to take, a comfy ride will be smooth on your pocket while a luxurious Barcelona Airport Transfer will surely provide you with the classy looks and feels. Private Transfers from Barcelona Airport is one of the widely preferred modes of transportation to escape the hassle of changing transportation to reach on to the sightseeing. Barcelona Airport transfer to hotels is now just a click away with Rydeu.