Barcelona Airport Transfer
After landing onto this vibrant city filled with delight and painted beautifully in rich culture, the city offers numerous modes of transportation to its visitors.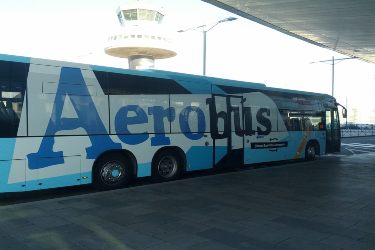 Bus
Aero busses link Barcelona Airport to the city centre, the busses run every 5 to 10 minutes and can be taken from the gates of Terminal 1 and Terminal 2 which will drop you amidst the chaos of the city centre. A single ticket can be bought for 5 EUR and the bus stops at different places for the comfort of its passengers.
Metro
Metros are available from the Airport to the city centre, the L9 metro is the link to get dropped off amidst the chaos of the city, there are approximately eight metro lines that one can take to reach any part of the city. However, you might have to face a lot of inconvenience and rush while travelling in the metro.
If you're looking for train travel, RENFE train service is the right mode for you. The rain runs after every 30 minutes and takes approximately 25 minutes to drop you off at the city centre. After getting off on Terminal 1, you can take an Aerobus that will leave you on the train station. A single ticket can be bought for 4.60 EUR, if you are looking for a cheaper and alternative method, you can opt for a T-Casual ticket which offers upto 10 rides at a cost effective price.
Taxi
Barcelona Airport Taxi Price depends on the kind of ride you wish to take, a comfy ride will be smooth on your pocket while a luxurious Barcelona Airport Transfer will surely provide you with the classy looks and feels. Private Transfers from Barcelona Airport is one of the widely preferred modes of transportation to escape the hassle of changing transportation to reach on to the sightseeing. Barcelona Airport transfer to hotels is now just a click away with Rydeu.
Book Rydeu Transfer's 24x7 Door To Door Airport Transfer In Barcelona
Traveling is as important to your soul as air is to your body. Comfort and price-effective travelling can not be done at the same time is something that we have been hearing for a long time. Well, not any more. Rydeu has finally made its arrival featuring the world-class services for the comfort of its clients. Airport transfers from Rome directly to your accommodation is promised without going too heavy on your wallet, avoid the hassle of travelling in the crowd, book your ride and plan a memorable trip.
We offer a wide variety of transportation from budget-friendly rides to lavish ones, your demands are now just a click away. The easy cancellation policies allow you to cancel your trip without any hidden charges. Change in plans? Don't worry, we offer free cancellation up to 3 hours before the ride for intracity transfers and 24 hours for intercity transfers to the city.
The user can either explore Rydeu's offer or directly check out the offers from our suppliers listed on the page for making travelling easy in the contemporary era, Providing a timeless experience to you has been our ultimate goal, enjoy our 24*7 customer service to connect with our team for all your queries.
Barcelona Airport
Squatting on the southwest part of the city, this airport is situated at a distance of 12 km or 7.5 miles away from the chaos of the city centre. Known to be the second busiest airport in Spain, it is one of the largest and most visited airports in the Catalonia region.