Home
Cities
On the Jutland's east coast rests the historical city of Aarhus. Founded in the 8th century, the city grew as a natural harbour, paving a way for the seaborne trade to flourish. The city is a home to an innumerable number of events of national and international importance. The city is a rare sight of connoisseurs of intricate art and architecture. Apart from the iconic art museum, the city is laced with incredible handicraft workshops that will leave stunned! From an iconic harbour to a plethora of cozy pubs, cafes, and restaurants, this foodie city will entertain you to bits!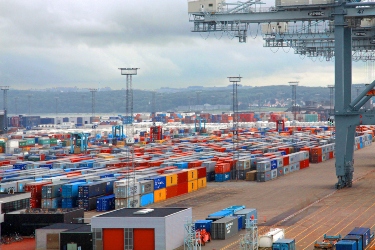 A city that showcases modern architecture, Aarhus also abounds in sites of great historical significance. From the Aarhus cathedral to the Viking museum, the city will take you on a walk in the old times, as you will be implored by your touristy souls to absorb its rare and ethereal beauty. The city is small and lively, filled with the humblest of hearts. As you land in Aarhus, you will find yourself in a state of nostalgia, feeling a calm sensation throughout yourself as the city's gentle wind would caress your heart, mind, and soul.
Aarhus is Denmark's second city, and currently, its second largest city. The city, which has been existing for almost thirteen centuries now, has had its own knocks. Courtesy to the Swedish wars, Aarhus faced a severe recession during the 17th century. Reeling from a damaging recession, the city had to additionally face bombardments and blockades during the wars. It was only during the 18th century that, with the agricultural trade having flourished, the city was back on its feet.
The city is a major tourist attraction in Denmark. With its unique taste in music of almost all the genres, Aarhus has seen a myriad of iconic bands emerge. The city has something for everyone. From music lovers to history bluffs, shopping fanatics, adventurous souls, and foodies, Aarhus never fails to amaze its tourists! After a long day of adventures, the tourists can seek comfort and savour scrumptious food in the small and cozy pubs, cafes and restaurants in almost every nook and corner of the city!
Den Gamle by
If you are a fan of places with historical significance, Den Gamle by is going to be your heaven! A place that sings the songs of the 18th century, this place abounds in buildings and artifacts with historical significance! Travelling to Den Gamle by is now fun, relaxing, budget-friendly, and comfortable with Rydeu! Book with us and get a chance to enjoy exciting perks!
Moesgaard Museum
The place which has been exhibiting the body of the Grauballe Man, - a dead man from the third century BC - Moesgaard Museum has historical arts and artifacts from not only Denmark, but also from around the world! Rest assured, this place will leave you astounded! Booking a taxi with Rydeu is the best way of travelling to this amazing place! With multiple exciting offers to choose from, and a feasible cancellation policy, Rydeu has got its tourists covered!
Tivoli Friheden
Adventure is a part of life in Denmark, and this amusement park in Aarhus is a testimony to that! Nestled in the Marselisborg Forest, the Tivoli Friheden has 40 rides, fun games and a lot of eateries to satisfy your hunger pangs! You can ferry yourself to this amazing place by booking a safe, budget friendly or luxurious ride with Rydeu! With a 24*7 customer support, Rydeu makes sure to never leave your side!
Click by Dougtone from Flickr
Botanical Garden
With its rose gardens and greenhouses, this botanical garden in Aarhus is sure to connect the tourists with nature. The botanical garden is more like a forest, courtesy to the four combined climate zones and the beech forests. Rydeu can take you to this heaven of nature, on your customized and comfortable ride!
Aarhus Domkirke
A cathedral initially built in the Romanesque architecture, Aarhus Domkirke was revamped in sync with the gothic architecture in the 1400s. From frescoes reflecting on different saints to an altar with historical importance, this historically significant cathedral will leave you in awe! All you need to do to travel to this incredible place is make a few clicks and book with Rydeu! Choose from our budget-friendly or luxurious rides and ride as per your budget and needs!
Musikhuset Aarhus
A paragon of fine architecture, this concert hall in Aarhus will have your spirits high! Surrounded by wide gardens, flower beds, and fountains, Musikhuset Aarhus is as pleasant to ears as it is to eyes. After an upbeat concert, you could delight your taste buds by having a scrumptious meal at the concert hall's cafe! Book with Rydeu, and ride to your salubrious evening with safety, comfort, convenience, and fun!
Ebeltoft
Approximately 52 kilometers from Aarhus, is the port town of Ebeltoft. Located on the peninsula of Jutland, it is known for its stoned streets and old timber houses. Rest assured, from its Fregatten Jylland and Ebeltoft Kirke to Museum Østjylland Ebeltoft and Ebeltoft Skudehavn, Ebeltoft has everything to keep its tourists entertained!
Viborg
A place tucked away into the secrecy of nature, Viborg is an up and coming tourist destination that will leave the travellers stunned! A small and cozy city with incredible tourist attractions like Viborg Stadion, Viborg Cathedral, Viborg swimming bath, Viborg Museum, and Skovgaard Museum, Viborg will never let you run out of places to explore and entertain yourselves!
Silkeborg
Approximately 44 kilometers from Aarhus, lies the lake district of Silkeborg! A place with stupendous landscapes, Silkeborg comes with a complete package for solo travellers, families, and couples! From Museum Jorn Silkeborg and Indelukket to an Aquarium and Wildlife park and Jysk park, the city has something incredible for everyone!